Other, Children/Youth, Civic/Community, Faith Based Service
Age Minimum (with Adult): 14+, Minimum Age:16+
Serve on Setup/Tear Down | CFTC 2018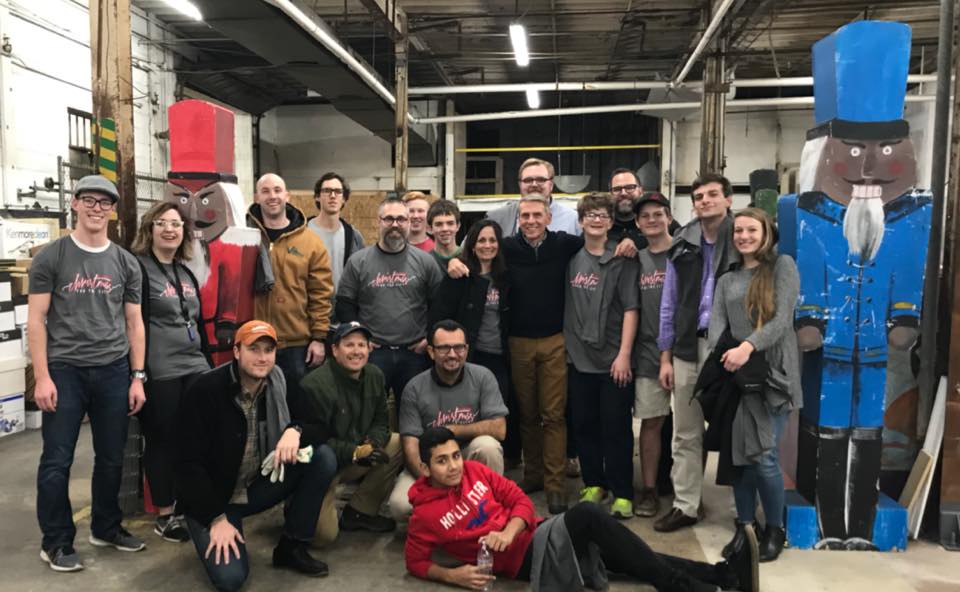 Set-up Team
We need your help to set-up for this great Christmas for the City event. If you have a willingness to set up around the Benton and help prior to the event, then we could use you. You might think you need to have super human strength….nah, we can use people to post up signage or set up the volunteer station! We also need some to help with setting up equipment and unloading trucks.
Tear-down Team
Christmas for the City is a huge opportunity to minister to others, and after it is over, the ministry doesn't stop. We need your help to pack and clean-up so that we can continue to show love to the Benton staff by leaving the place in great order! We also need willing volunteers to help us pack up all equipment and materials and for next year's event! If you would like to enjoy the event and serve after, then this role is for you. With your help, we can be packed up in no time!
---
Please check christmasforthecity.comfor more information
In September, specific volunteer slots will open up. Please consider registering now to stay up to date on what's going on with CFTC in the months leading up to our 11th annual celebration.
Please wait...
Log in or Register
In order to register for this opportunity you must log in to an existing account or register to create a new account.
Signup with team
This link allows you to participate in this opportunity with a team. When you click on the link you will have the option to:
Choose an existing team you're already a member or captain of, or
Create a new team to sign up.
Signup Questions
Please respond to the following questions in order to signup for this opportunity:
Please wait...
E-mail