Age Minimum (with Adult): 8+, Minimum Age:14+
Resource Recovery (Recycling, Waste Management, Composting) | CFTC 2018
Online Registration is closed for this volunteer opportunity beginning at 7am 12/20. We are still accepting Volunteers – please visit volunteer central in conference room 2 at the Benton Convention Center 30 minutes before you would like to volunteer to sign up.
If you have any questions please contact serve@loveoutloudws.com
Have a Merry Christmas – and see you at the Benton!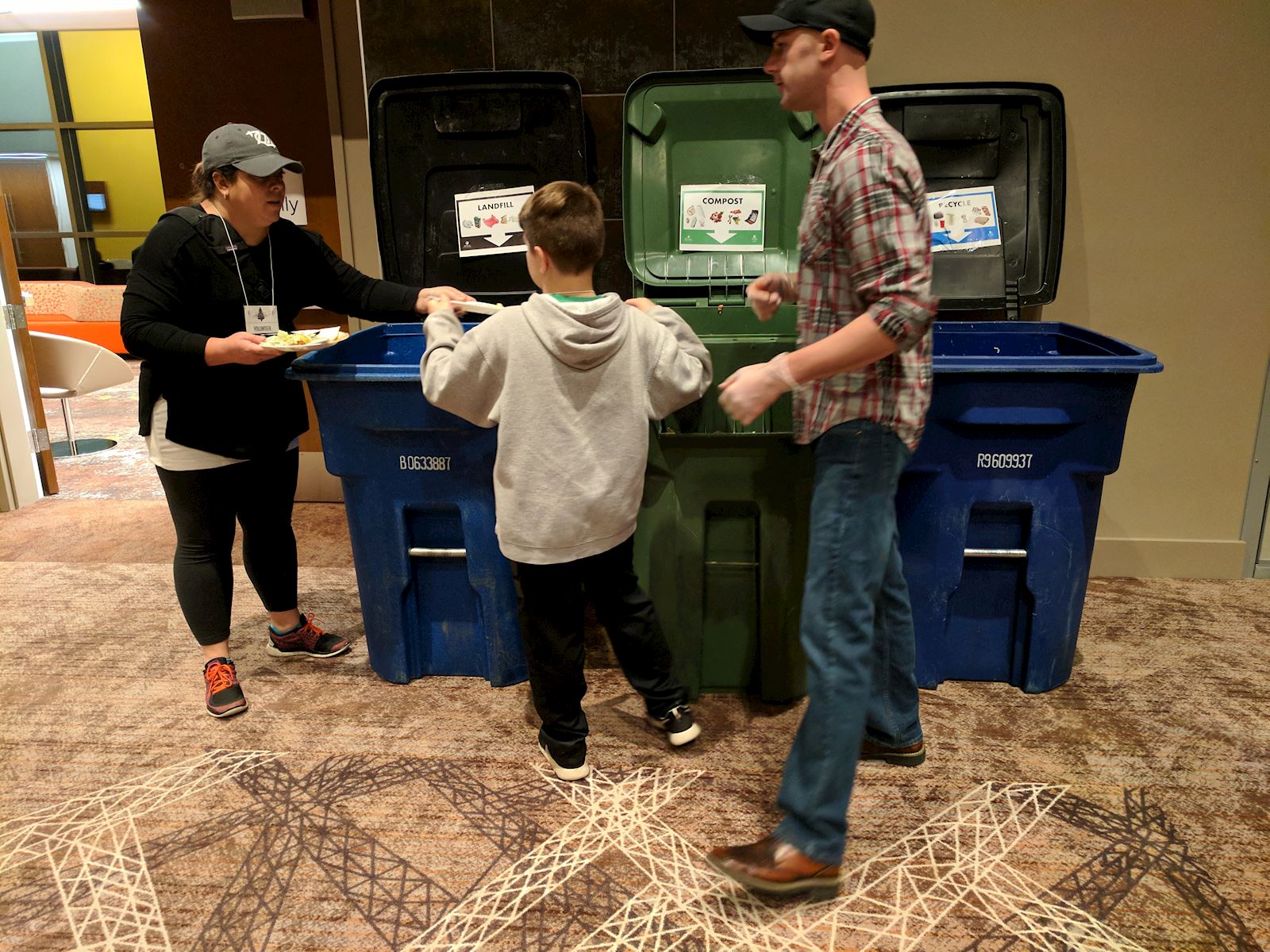 Resource Recovery (Recycling, Waste Management, Composting)
God calls us to be good stewards of our resources, and Christmas for the City is no different. We want to utilize as many of our resources as possible through our partnership with Regenerate Forsyth and the efforts to recycle and compost the waste produced during the Christmas for the City event. We need those who are willing to assist with this effort throughout the building during the event. If you excited about going green and stewarding our resources, then this is an opportunity for you.
---
By signing up below - you are agreeing to release liability to Love Out Loud and Christmas for the city as laid out in the Volunteer Release Waiver (found here)
Please check christmasforthecity.com for more information
Please wait...
Log in or Register
In order to register for this opportunity you must log in to an existing account or register to create a new account.
Signup with team
This link allows you to participate in this opportunity with a team. When you click on the link you will have the option to:
Choose an existing team you're already a member or captain of, or
Create a new team to sign up.
Signup Questions
Please respond to the following questions in order to signup for this opportunity:
Please wait...
E-mail